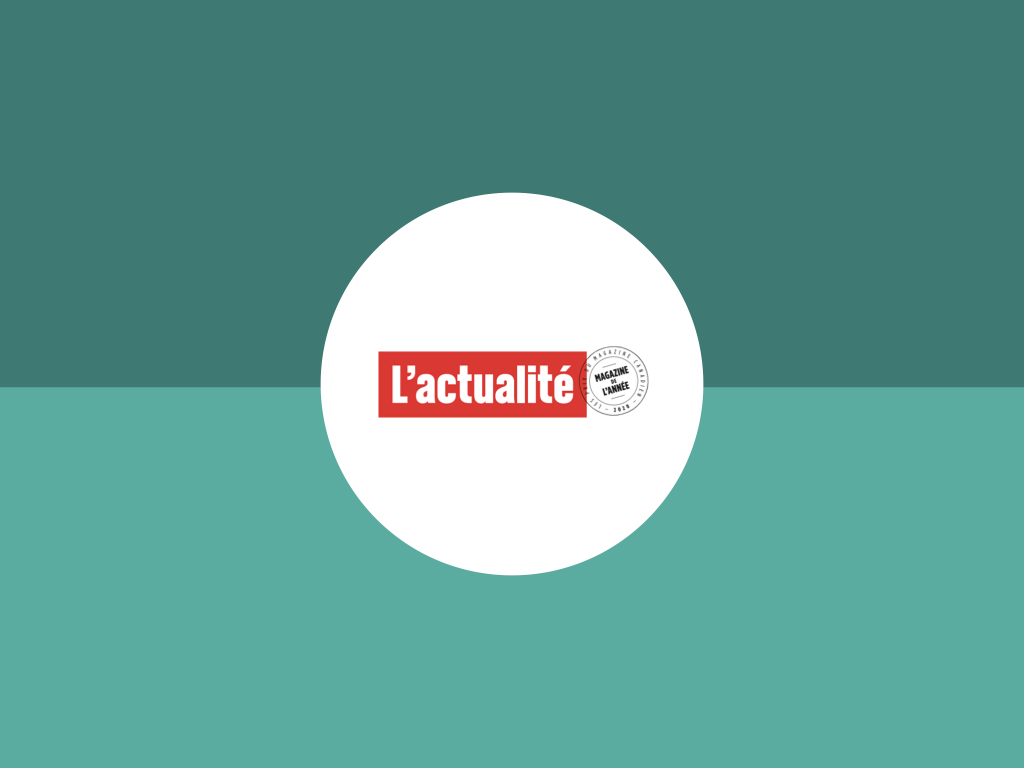 Canada's Best Magazine:
L'actualité, one of the world's most prominent French-language publications, is the recipient of the prestigious 2020 Magazine Grand Prix award; earning the "Best Magazine: News, Business, General Interest" title. The judges praised the magazine's unwavering commitment to delivering impactful and compelling stories. The judges went on to say, "This feels like Canada's most important magazine… not afraid to be daring, not afraid of controversial stories."
Now ask yourself, who does Canada's best magazine rely on to manage both print and digital subscriptions?
Who Manages All Those Subscriptions?
The answer to that is Pelcro; our team was able to take L'actualité from the beginning of their strategy to actual implementation. With concrete migration capabilities, integrations with ESPs (email service providers), and design implementation capabilities; Pelcro was a one-stop-shop for all their CRM needs.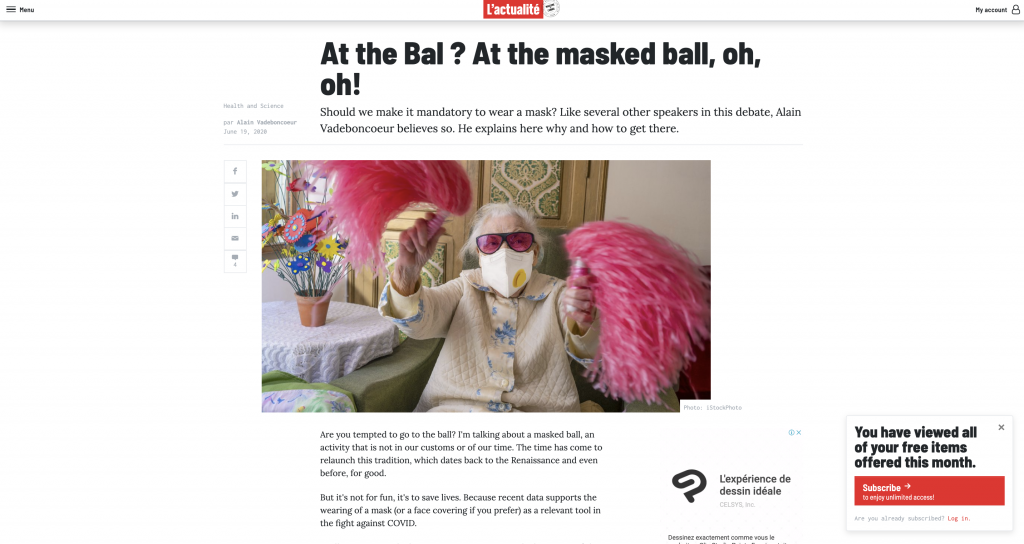 Mishmash's Director of Technology and Innovation, Edouard Joron said, "I like the flexibility to manage our customers, promotions, and plans (on Pelcro). But mostly, I like that we can now reach a greater audience with metered paywall whilst still working towards subscription conversion."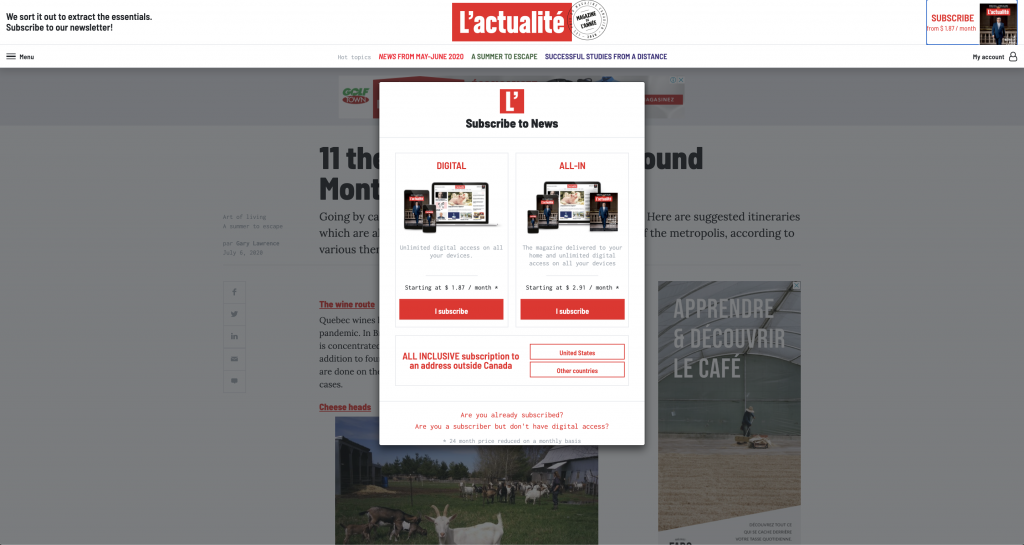 Edouard added, "Before, we had a hard paywall, and we couldn't offer our freshest and most pertinent content to everyone who would like to see it. It helped us gain popularity and grow our overall readership."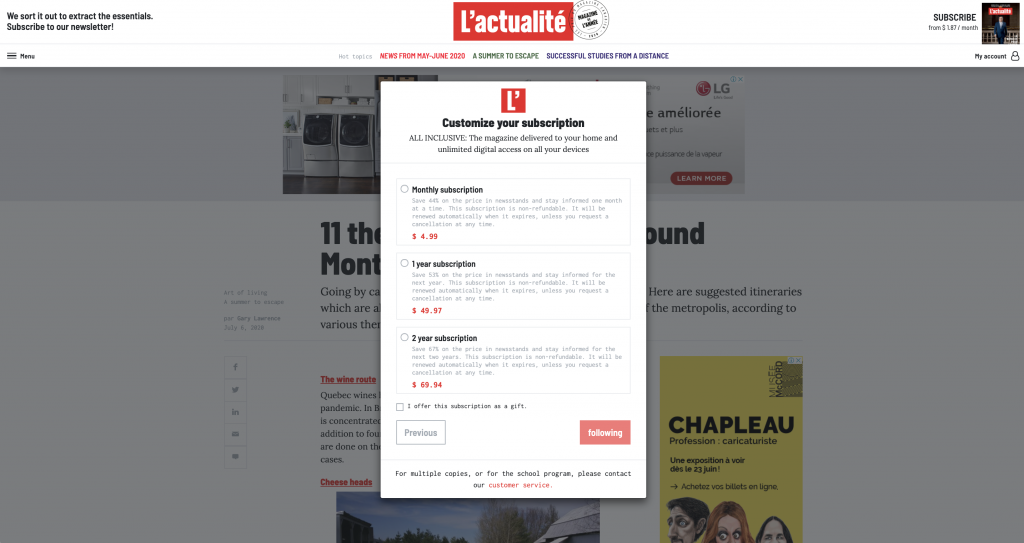 Suitable for all publishers, from those entering the content subscription space to professionals looking for advanced tools. After setting up, Pelcro continues to improve our clients' numbers with tailored solutions that suit their needs.
Why Pelcro?
When asked about L'actualité's success Andrew Morris, Pelcro's Director of Client Relations, said "This is a proud moment for us at Pelcro; just like with L'actualité's achievement, we measure our success through that of our clients. That's why we strive to make sure that all our clients are reaching their full potential."
It's important to remember that content monetization presents companies with the opportunity to move content marketing from being a cost to a profit. You need a good CRM software interface to survive in this industry, but you need a great one to be the best.
Every publisher has different needs, and no one knows that better than we do. Whether you're unsure about your current CRM provider or are a new player in the industry, you can benefit from Pelcro. Get started with one of our free trials; or schedule a demo call with one of our experts to start maximizing on your company's potential.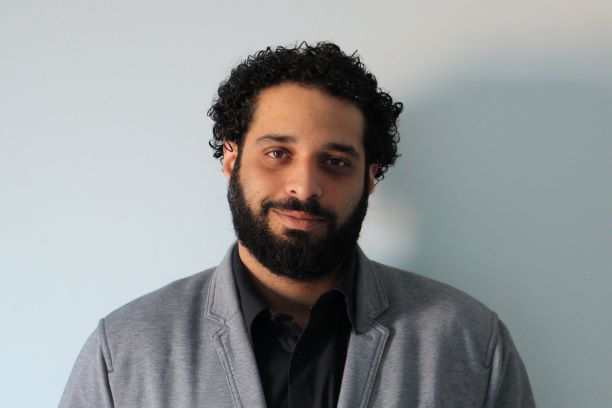 A true citizen of the world, Reef is a Marketing Manager at Pelcro who's diving headfirst into the sea of information surrounding subscription memberships. Reef's ultimate goal in life is to travel the globe, live in as many different countries, and experience as many different cultures as possible.