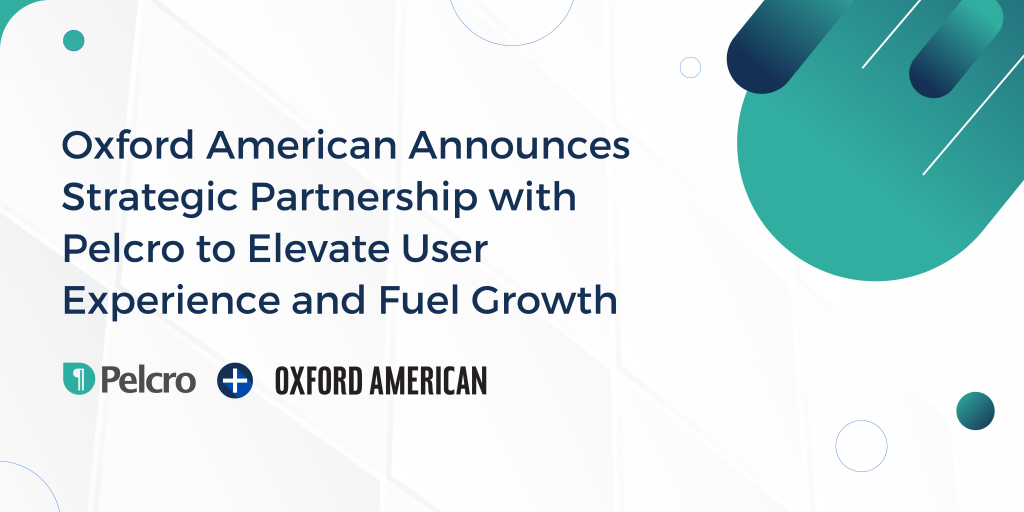 The Oxford American, a revered nonprofit quarterly publication, proudly announces its latest strategic partnership with Pelcro, a leading All-In-One Subscription & Membership Management Platform. This collaboration marks a significant step in Oxford American's mission to enhance user experience and propel growth.
The Oxford American, has a rich history of showcasing the best in Southern literature, art, and culture. With a commitment to delivering high-quality content, Oxford American has attracted a dedicated readership and a growing community of supporters.
Pelcro, recognized for its innovative approach to subscription and membership management, was the natural choice for Oxford American's growth strategy. By partnering with Pelcro, Oxford American aims to streamline subscription processes, improve user engagement, and provide an even more seamless experience for its readers and supporters.
"We are delighted to implement Pelcro's subscription management platform, which enables our team to seamlessly manage print and digital Oxford American subscriptions in-house. Pelcro's focus on enhancing subscriber experience was a key factor in our decision. Our readers will be able to easily manage their Oxford American magazine subscriptions and newsletters through Pelcro's seamless platform. We look forward to utilizing their platform as a strategic partner to strengthen subscriptions and further our mission."
Kelsey White-Marketing & Communications Manager at Oxford American
Pelcro's comprehensive platform empowers organizations to manage subscriptions, memberships, and customer engagement with ease. By utilizing Pelcro's cutting-edge tools, Oxford American can better connect with its audience, offer personalized experiences, and foster a stronger sense of community.
"From our very first call, it was apparent how aligned both teams were on the goals and priorities of the initiative. Excited for the go-live and journey ahead."
Mira Amin-Client Strategy Consultant at Pelcro
As Oxford American continues to evolve and expand its reach, this partnership with Pelcro reinforces its dedication to delivering excellence in literary and cultural content while ensuring a top-notch experience for its audience.
About Oxford American:
Founded in 1992, the Oxford American (OA) is a nonprofit arts organization whose mission is to explore the complexity and vitality of the American South through exceptional writing, music, and visual art.
About Pelcro
Pelcro Empowers customer-facing businesses to deliver a 7-star experience enables them to stand out in the market, attract new customers and increase customer loyalty, ultimately driving business growth and increased revenue.
Contact us if you want to learn more.
I am dedicated to shedding light on emerging trends in the media and subscription space. With a passion for staying at the forefront of industry developments and  translating complex ideas into accessible content.