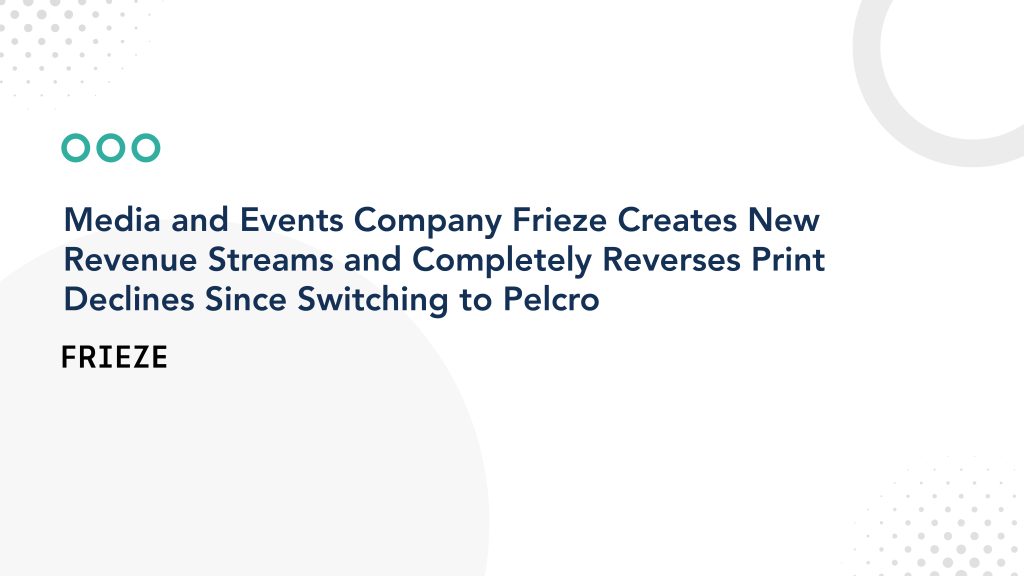 The high-end media and events company focused on contemporary art, introduces a digital subscription and membership platform to build niche communities for art enthusiasts globally.
About The Company
Frieze is a media and events company that comprises three publications, frieze magazine, Frieze Masters Magazine, and Frieze Week. The company also hosts four international art fairs, Frieze London, Frieze LA, Frieze New York, and Frieze Masters. They host regular talks and summits which are led by frieze editors and frieze.com. They are the definitive resource for contemporary art and culture.
Frieze magazine was founded in 1991 and publishes essays, interviews and reviews by today's leading writers, artists and curators. Across their print and digital platforms, and in video and live events, frieze elevates the leading voices who shape and challenge today's art world.
The Challenge
Frieze first approached Pelcro with the goal of transforming its online business. They were looking to move from being solely focused on ad revenue with minimal focus on print subscriptions to a more sustainable membership model. Their main challenge was maintaining long-term relationships with their target audience who they were connecting with solely at the live events. Frieze was looking for ways to connect galleries with the niche buyers of the art world with the purchasing power to invest in high-end pieces. They were operating from a one-time transactional style of list building and needed a more permanent membership solution to increase the lifetime value of their customers.
They also needed a place where they could combine subscription options for both their print and digital offerings under one umbrella. Prior to partnering with Pelcro, there were no digital subscription offerings available on their website. They wanted to introduce another revenue stream for the business but worried that it would compete with and cannibalize their ad revenue. The main goal prior to migration was to create a niche client database that could grow over time, where they could refer back to when they needed to reach top buyers and high-profile guests.
The Solution
Using Pelcro Plaform, Frieze implemented their first paywall. They implemented a metered paywall which is set up to trigger a sign-up modal after a reader reaches their 3rd-page view. Frieze readers now have the ability to subscribe for access to unlimited digital content, subscribe to a print + digital experience, or sign up for an exclusive membership.
"We chose Pelcro because they appeared to do everything we wanted to do and they did it in a way we were completely happy with while being less expensive than competing platforms in the market."
Tom Laidlaw, Director of Audiences at Frieze
Frieze went from a situation where they were entirely ad-funded, to a place where they are both ad-funded and subscription-funded. They found that it was both simple to implement and didn't take away from their ad revenue. Laidlaw mentions "We didn't see any offset; it was all just new revenue." and adds "We implemented the paywall and it just worked from day one".
Frieze experienced enormous efficiencies by converting these cyclical, periodic relationships into permanent memberships, one that will last for years to come. Frieze was thrilled with the fact that every time a client attends their live event, they can log in to the same account. Laidlaw stated, "It's completely transformed the way we think about our relationship with these people"
Frieze also experienced an unexpected growth in their print revenues. The 12% per year decline in their print subscriptions has now completely halted and has now completely reversed the decline since switching to Pelcro.
"I would absolutely recommend Pelcro to a friend or colleague. If you are looking for a functional and good value paywall platform to manage your digital memberships I would look at Pelcro because we have had good success with it"
Tom Laidlaw, Director of Audiences at Frieze
The Paywalls & Modals
Frieze has implemented 2 types of paywalls to encourage readers to register at different places on the website. Below are images of the paywalls and sign up modals that have helped them achieve their desired results.
Frieze's Metered Paywall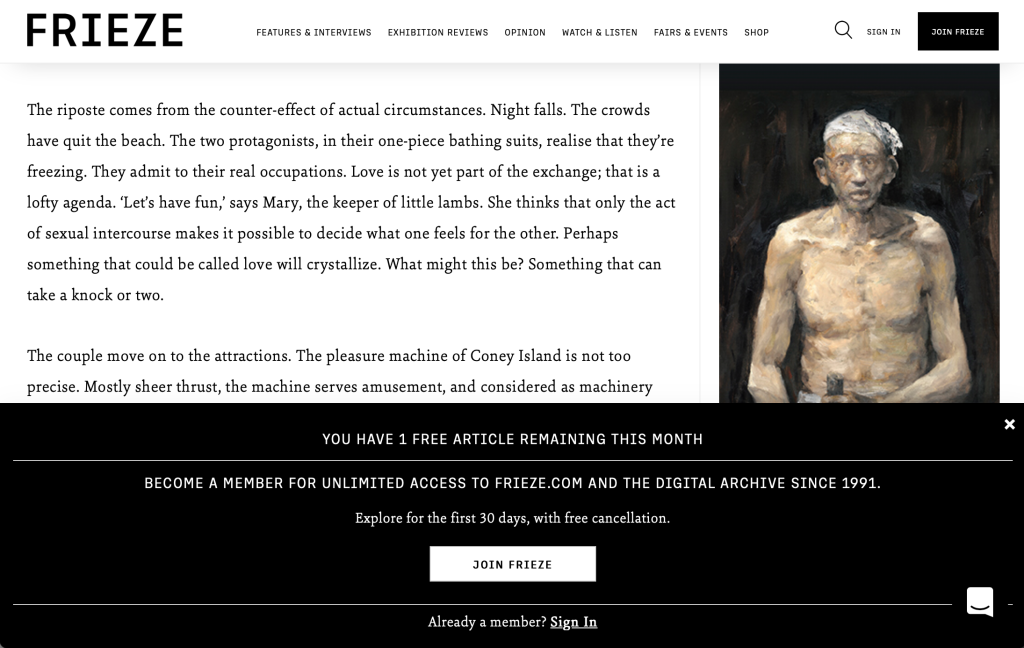 Frieze's Embedded Paywall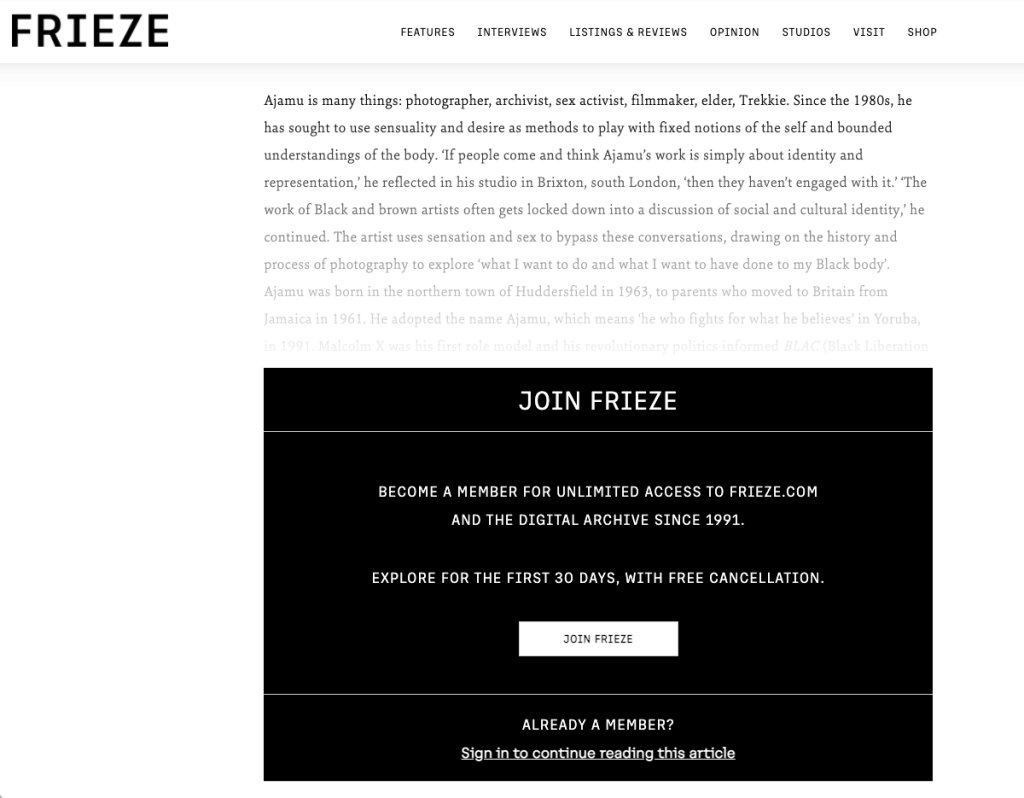 Frieze's Plan Selection Modal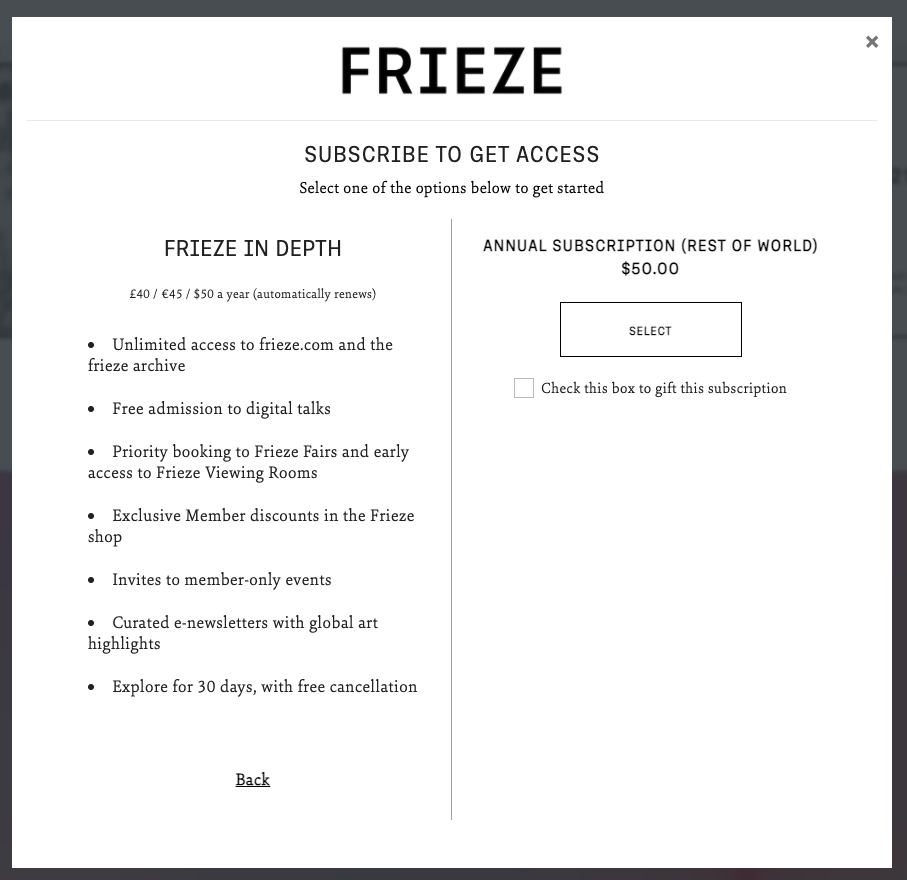 Frieze's Account Creation Modal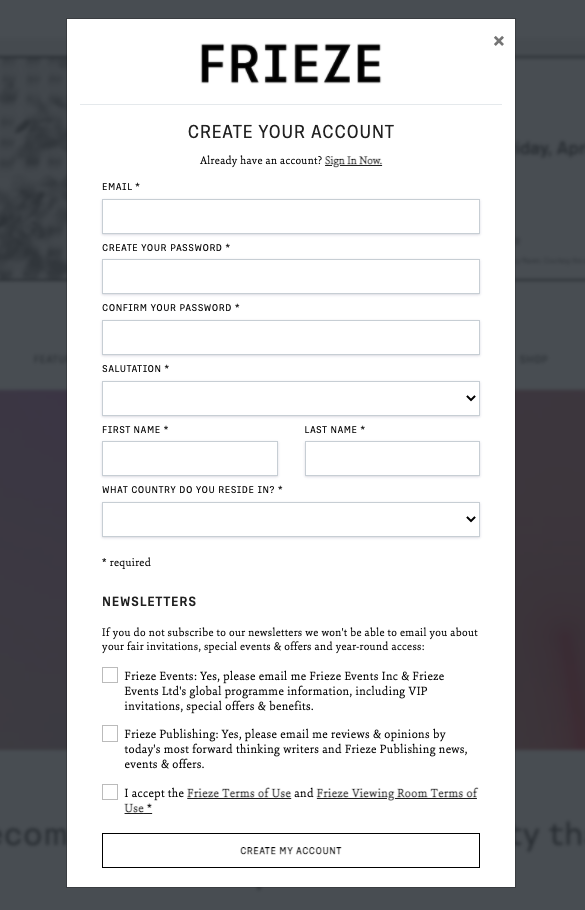 The Customer Portal
Frieze has implemented a customer portal where subscribers can log in and manage all details related to their account in a modern self- serve experience.
Frieze's Membership Page
To download the full case study click here. And if you are looking to take your subscription and memberships to the next level, schedule a demo call with one of our experts or get started with a Pelcro free trial today. Discover what Pelcro can do for the growth of your business!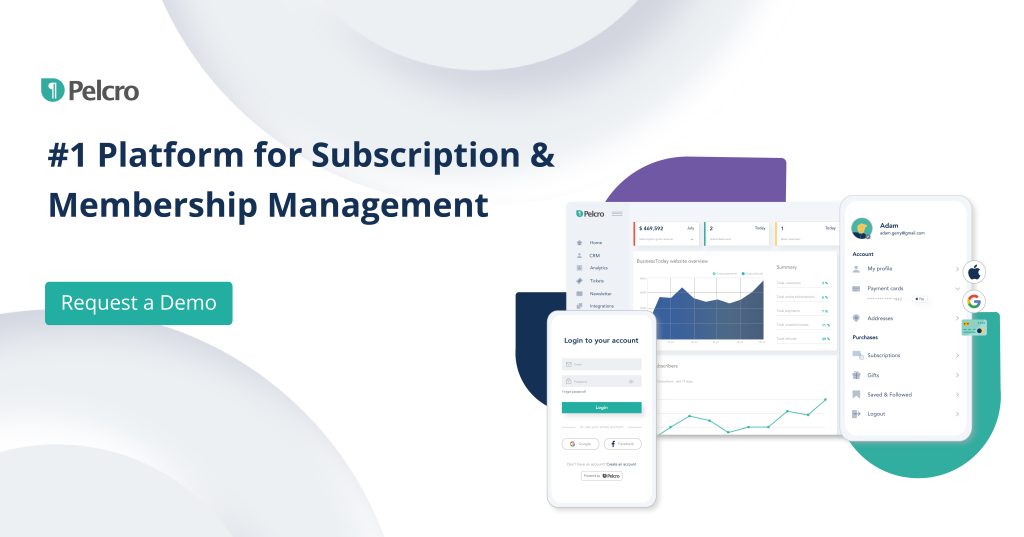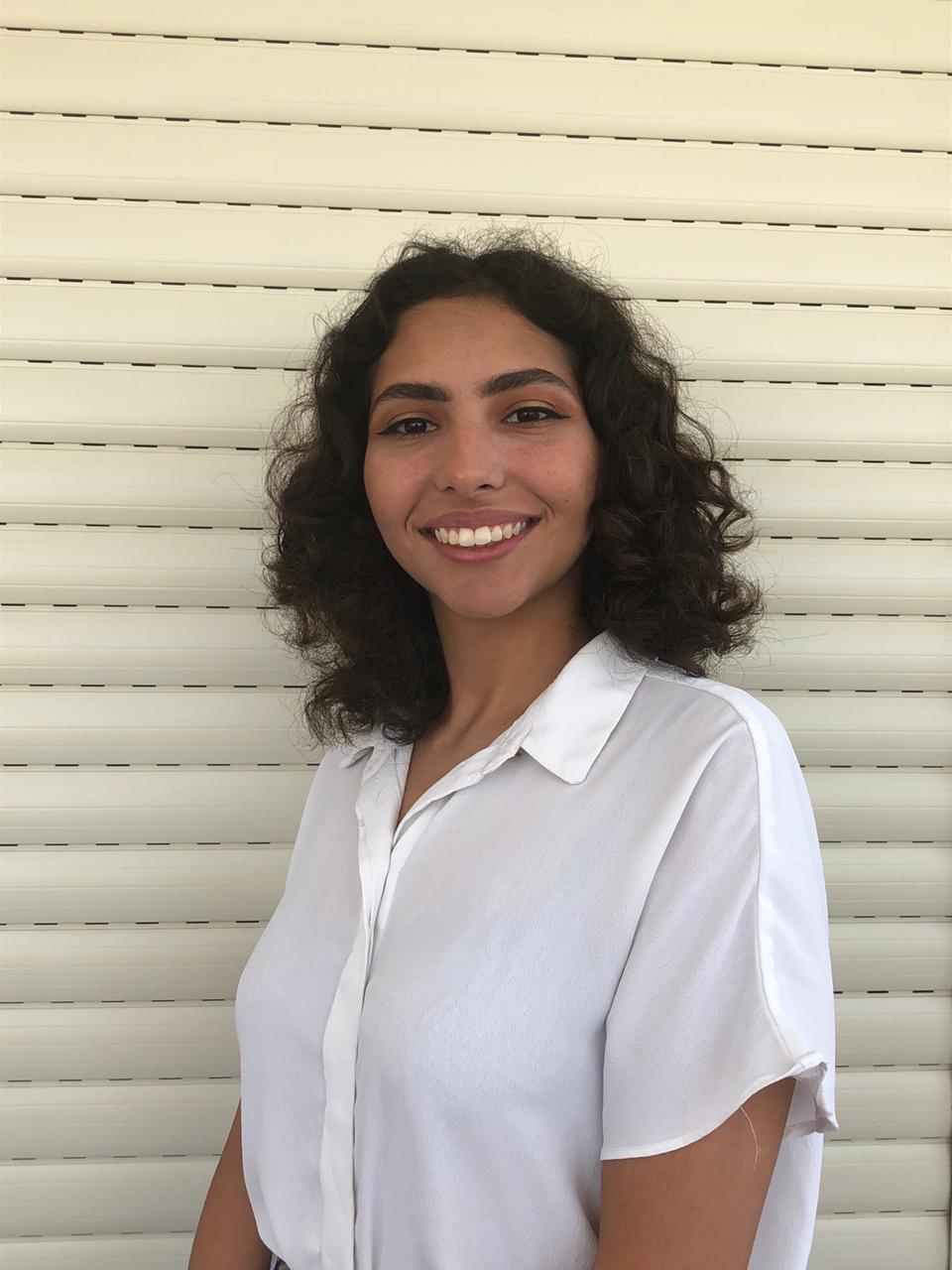 A literary fan at my core, writing about different industries and topics has always been a passion. From informative and engaging pieces to short catchy sentences, there is nothing that can't be achieved with good word choice and impeccable sentence structure.