Andrew Olsen, publisher of Times Review Media Group saw the value of driving reader revenue from their portfolio of New York based publications. However, since the sites had been free, he wanted to take a calculated approach when introducing a paywall to their award-winning brands. Therefore, Times Review Media Group partnered with Pelcro to introduce a paywall exclusively on the E-edition for two of their publications.
"We are focused on infusing our award-winning brands with talent and technology which made Pelcro the right fit for us." – Andrew Olsen, Publisher of Times Review Media Group
Introducing a Paywall
Using custom API's, Pelcro integrated with Olive for the E-reader and Newzware for the print edition. After one month, The Suffolk Times, their flagship publication saw a revenue increase of 8.5X the initial amount.
"It is challenging anytime you synch databases in an automated way and Pelcro has been with us every step of this process." – Andrew Olsen, Publisher of Times Review Media Group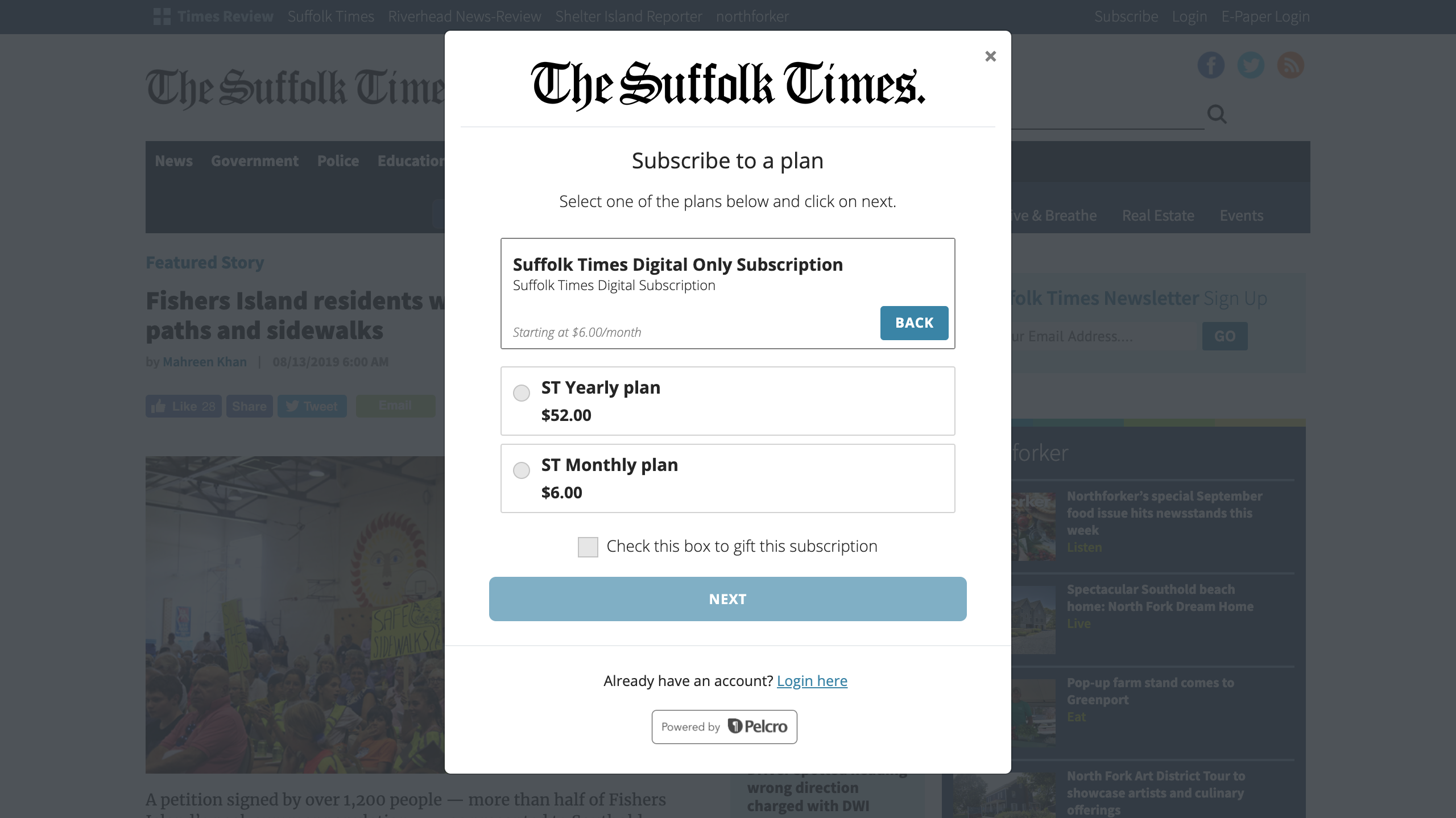 That success encouraged the team to use Pelcro's paywall targeting abilities to exclusively target articles with the "premium" tag. The editorial team at Times Review did an amazing job deciding which content to assign a "premium" tag and which to leave free. In March of 2019, they launched a metered paywall giving readers access to three free "premium" tagged articles. The results were astounding. Readers responded extremely well, and they saw a 421% increase in new subscribers after one month of introducing a paywall. Their bounce rates (i.e the percentage of visitors to a particular website who navigate away from the site after viewing only one page.) remained unaffected. After seven months of using the Pelcro paywall on their E-edition and five months of a metered paywall behind their "premium" tagged articles, they saw a 150X increase in gross revenue.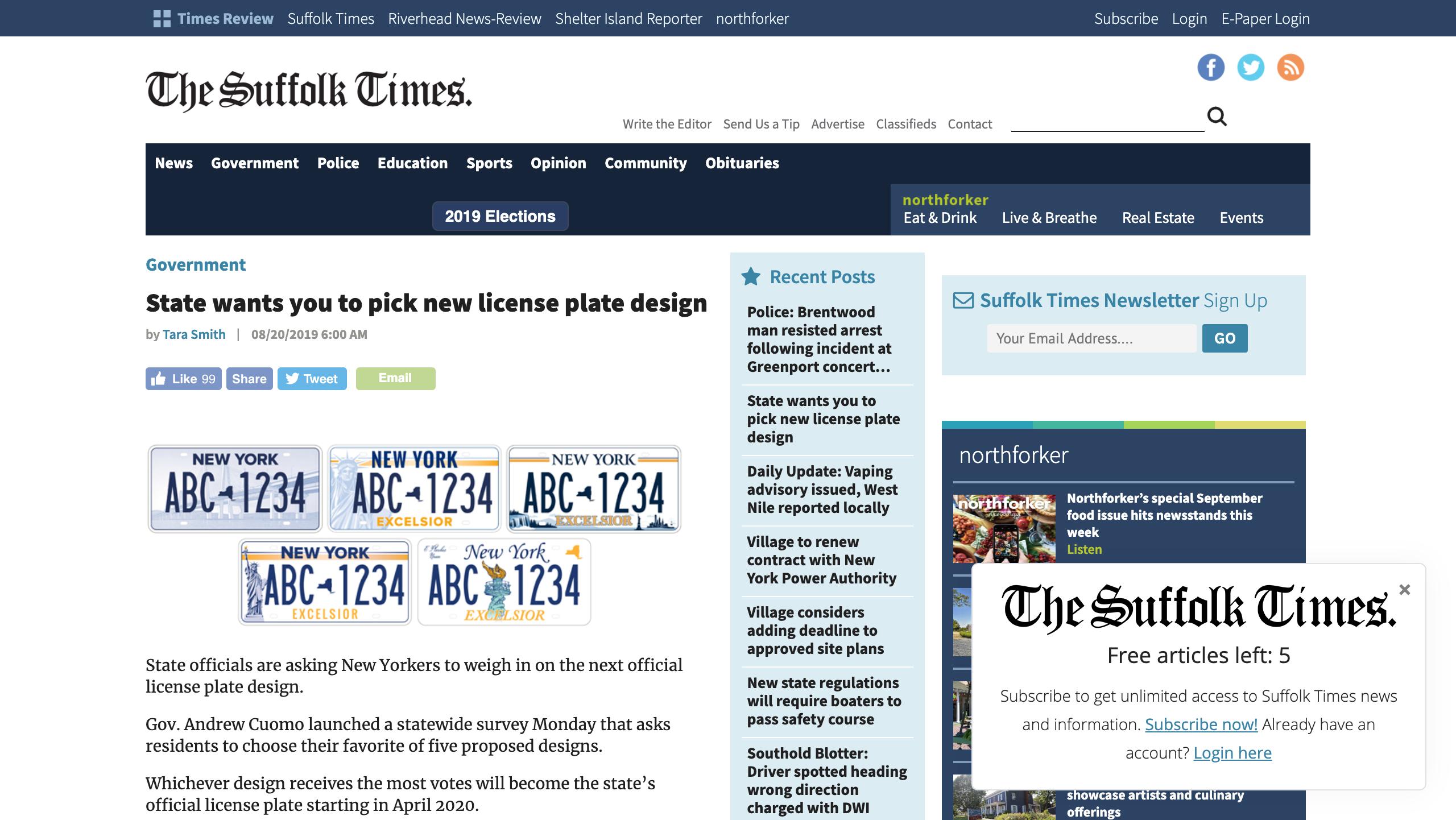 Introducing Auto-renewals
Times Review Media Group also used Pelcro's dynamic subscription platform to implement auto-renewals. Pelcro's auto-renewal system automatically charges a customer's credit card at the end of their billing cycle to renew their subscription. This proved to have two major benefits.
The first benefit is that there was an immediate increase in renewal rates. It has been shown that customers are 5 to 20 times more likely to renew their subscriptions at the end of their billing cycle if they are set to auto-renew. After seven months of introducing Pelcro to The Suffolk Times, 85% of all digital subscribers have set their subscription to auto-renew. Which contributed to the stable increase in gross revenue over the seven month period. In addition, an auto-renewal system has shown to have no effect on the conversion rate ( i.e the likelihood a reader will subscribe when visiting your website).
The second benefit of the auto-renewal system is that it drastically reduced the amount of manual work required by the team. That is because the system eliminated the need for readers to call in to renew their subscription. In addition, the team no longer had to manually send email renewal notices. Pelco's auto-renewal system automatically sends email renewal notices 15 days before the end of the subscription. This drastically lowered the workload for the customer success team and with time has converted a lot of the older readers to stop sending checks and enroll their credit cards.
Adding a Support Tool
As subscriptions started to increase due to the paywall and Pelcro's unique user experience + continual great content, customer support calls did not increase, due to Pelrco's user support functionality. Subscribers were given the ability to manage their accounts (everything from billing data to personal info such as addresses) directly from the Suffolk Times website. Which reduced the need for subscribers to directly contact the Suffolk Times customer success team since the vast majority of their issues could be solved directly from the website.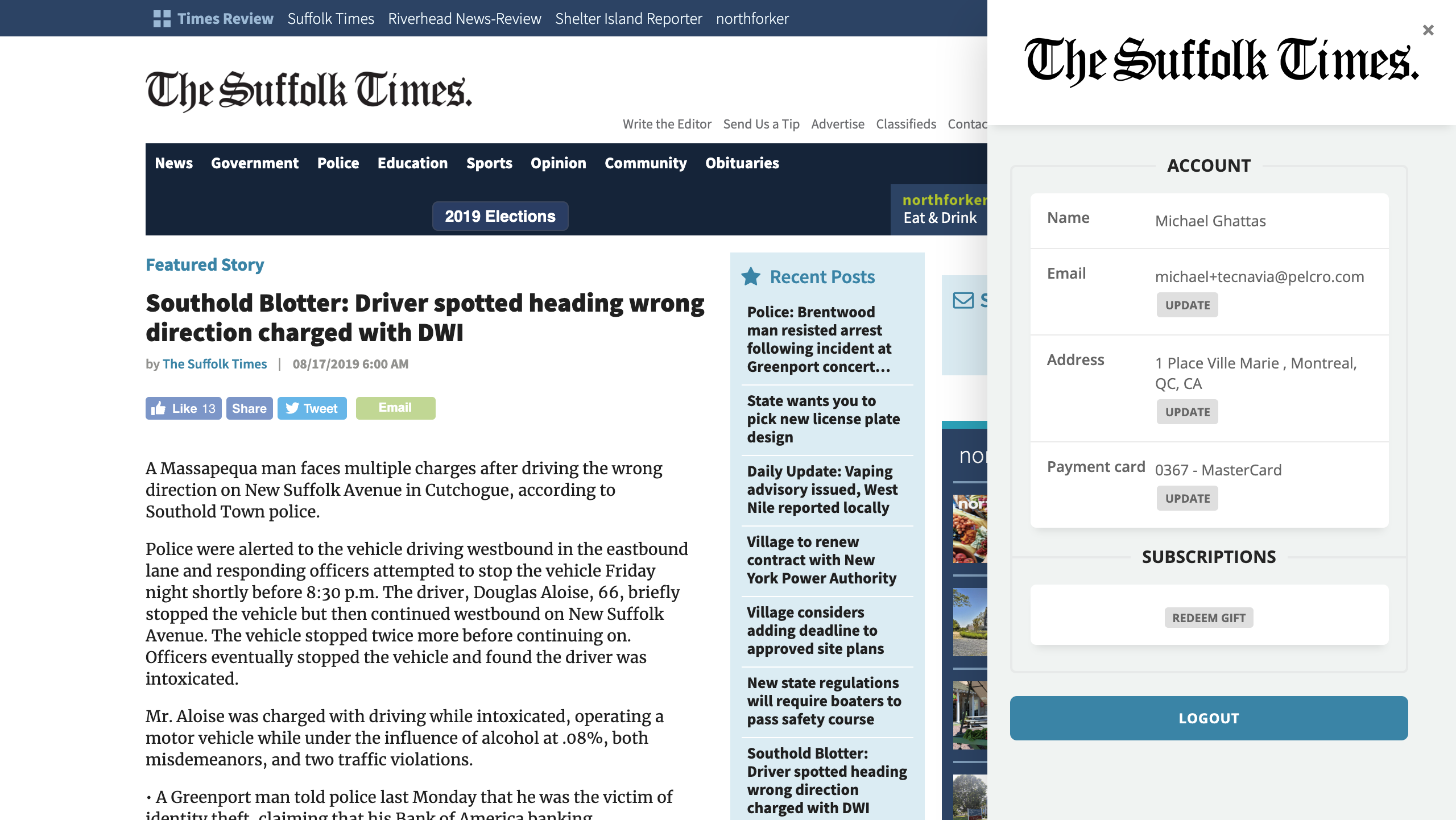 The great success that Times Review has already seen with the Suffolk Times is only just the beginning. Similar strategies are also being used to expand paywalls and increase subscription revenue across the Riverhead News-Review and Shelter Island Reporter. Shifting from a print-first strategy to a digital focus with an amazing product.
"Our partnership with Pelcro has seamlessly allowed us to evolve our digital business model. The Pelcro team has been incredibly responsive and has both the business and technical capabilities to radically modernize the distribution model for our brands." – Andrew Olsen, Publisher of Times Review Media Group
Are you interested in introducing a paywall and using our dynamic subscription platform to increase your reader revenue? Contact us to learn more.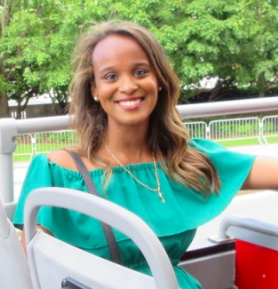 Neya Abdi is a Content Specialist at Pelcro. She spends more money on digital newspaper subscriptions than all her streaming apps combined and is passionate about helping publishers build subscriber revenue.