B2B magazines, also known as "Business-to-Business Magazines", are taking over the world. Their industry-specific content that is specialized for the professionals.
B2B magazines are different to consumer magazines because the former focuses on content specifically for those in the niche. The latter focuses on a larger, more diverse audience.
With the rise of digital content becoming more mainstream, B2B magazines, are succeeding in the digital space.
8 B2B magazines that are absolutely worth checking out:
JAMA:
The Journal of the American Medical Association, also known as JAMA, is a peer-reviewed and contributed magazine. JAMA is published 48 times a year.
In 1883 the magazine was first published and has since has made the transition from a physical publication to a digital. Being peer-reviewed and contributed allows the magazine to be directly related to its audience. Those are the same individuals who also work on the magazine.
JAMA is a very effective platform and B2B magazine that is dominating its field and additionally is holding its ground in the digital world.
Publishing Executive:
Publishing Executive is a media-focused B2B magazine that explores the publishing industry. The magazine is very user-friendly and invites publishers of every niche to join their platform. Publishing Executive explores the "management, marketing and production aspect involving publishing".
Having a peer-supported system that allows publishers to communicate with each other and get direct information from one another is very effective.
Publishing Executive is a prime example of a B2B magazine thriving in the digital space.
Quartz:
A strong B2B magazine that has created a thriving community is Quartz Magazine. It is a media outlet created by Atlantic Media that formed in 2012 and operates from the US. Quartz also has holdings in India and Africa.
Quartz relies on sponsorship's and "native" advertising to keep itself running. According to an article by Poynter, Quartz focuses on high earning individuals.
District Administration:
District Administration is quoted as "the most widely received and most regularly read publication for school district leaders nationwide in print and digital publishing." The magazine ranges from Kindergarten to year 12. "DA" focuses on content specialised for students and teachers alike.
What makes this B2B magazine so unique compared to others is the niche it covers. Rarely are there magazines specialised for schools exclusively. Through working so effectively, it can fill the hole that is rarely filled for school exclusive content.
This magazine is a must read for anyone interested in education and learning.
Medical Economics:
A peer-reviewed monthly magazine on the topic of medical economics is rare to find. Medical Economics provides critical and detailed content that details every question with elaborate answers.
By being peer reviewed, it ensures that content is exclusive to the audience. The content is created by those that have a passion for what they write.
Medical Economics is described as "one of the largest healthcare media and publishing companies in the United States."
"We engage 3.5 million decision-makers who cover the patient care spectrum." Medical Economics is a B2B magazine worth checking out.
Forbes:
Forbes is well known for its information on business, as well as other topics, and it is one of the more popular B2B magazines. Being published bi-weekly allows readers to get new issues frequently, with new and up to date information. Forbes features articles on "finance, industry, investing, and marketing topics".
The magazine is also one of the more experienced and older B2B magazines on this list.
First being published in April 1917 with its first issue, Forbes has continued to dominate with its exploration into other topics. Forbes has also branched into genres such as technology and investing.
This b2b magazine also uses a metered paywall as a subscription service. This allows new readers to read 2 free issues of Forbes before being prompted to buy a subscription.
Architectural Record:
Architectural Record is an American b2b magazine that delivers issues monthly. "AR" was first founded in 1891 and is New York City-based.
It focuses on interior design and architecture, giving in-depth information on both. A benefit of the magazine is that not only is it available digitally but it also offers print editions. AR also allows users to get "E-Newspapers" for those who'd like to subscribe.
Allowing multiple subscription options, in addition, ensures that the content is readily available for all consumers on different budgets who have different needs.
The Business of Fashion:
B2B magazines rarely touch on fashion and other creative outlets and media. However, The Business of Fashion serves to provide accurate and informative content that captivates its readers.
The magazine is described as having gained "a global following as an essential daily resource for fashion creatives, executives, and entrepreneurs in over 200 countries."
The magazine contains many writers from all over the globe who are knowledgeable about fashion and business. This ensures that each article is accurate and concise, and relevant.
The Business of Fashion is also described as "a project of passion, aiming to fill the void for an informed, analytical and opinionated point of view on the fashion business."
With the ability to be peer-reviewed and contributed, B2B magazines are rising in popularity. As each writer is a fan of the topic and knowledgeable about the content, all information is relevant and informative.
By becoming digital, B2B magazines are becoming a permanent member of the digital space. Many B2b magazines offer print copies in addition.
B2B magazines are important in their use because they offer content that might not always be readily available elsewhere. By being written by avid users in the field, you can be comfortable knowing that what you read is of the highest quality.
What is your favorite B2B magazine and why? Leave your thoughts in the comments below!
If you have any questions about B2B magazines, please contact us. We would love to help!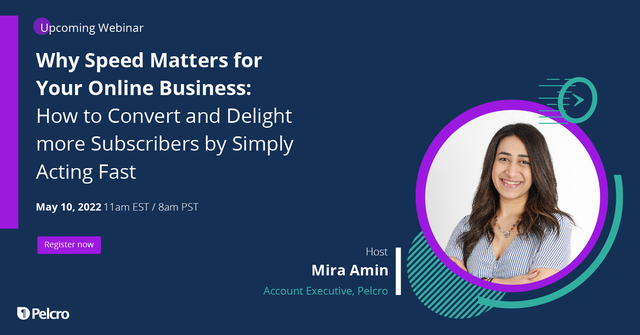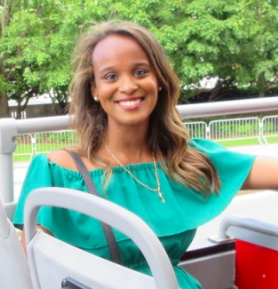 Neya Abdi is a Content Specialist at Pelcro. She spends more money on digital newspaper subscriptions than all her streaming apps combined and is passionate about helping publishers build subscriber revenue.