This week was the International News Media Association's (INMA) World Congress which was held at Washington, D.C. We here at Pelcro thought that our readers could benefit from the great amounts of information shared. To help your businesses grow and succeed.
If you haven't heard of INMA, on their website they describe themselves as "the world's leading provider of global best practices for news media companies looking to grow revenue, audience, and brand amid profound market change."
At Pelcro, we have come up with 6 INMA 2018 takeaways to ensure that your businesses thrive and grow. You will also get all the tips you need for starting any future businesses.
6 INMA 2018 Takeaways:
Work Smarter, Not Harder:
A tip that we believe is very important for all business owners is the notion of "working smarter, not harder". Gannett, an American media holding company and the largest US newspaper publisher from McLean, Virginia, brought forth some interesting statistics at INMA that we believe are important.
Gannett says that a large portion of your audience is only coming to you for a small portion of your content. Their news sites were producing thousands of stories every day. They were not getting rewarded with enough clicks for their content, however.
Gannett proceeded to cut 50% of their content. They only lost 3%-6% of their audience. By producing premium content that resonates with your readers, you can produce less content. You must ensure that your content is premium, however.
This is an important tip from our INMA 2018 takeaways that we believe you should use.
Build Relationships and Connect In Person:
A great tip that was brought up during INMA by Bob Woodward is to start going outside and making connections in person. Woodward believes that this is one of the most critical ways to ensure sales increase. Meet people in person, knock on doors and just connect physically rather than just online.
Woodward says that none of the tips at INMA matter if you aren't getting out and ensuring your audience are receiving all of the benefits they can. If you are reporting in person and gathering critical information in person, you are already ahead of your competition. Woodward believes this is one of the most important points given at INMA.
Design Membership Models:
If you want to ensure that your audience feels connected with you and your content, consider changing from a subscription model to a membership model. Robbie Kellman Baxter believes that subscription models can feel like "forever transaction" in the eyes of the consumer. It can make your audience feel disconnected with what you produce for them.
If you want to make your audience feel more exclusive and involved with what you produce, consider changing your model to a membership model. You need to convince your audience that they cannot do without your content.
Membership models are becoming more common. Businesses that are utilising this model are succeeding. By having a quick look at both Spotify and Netflix, you can see that there is definitely a successful market to be found down that route. These are two of the largest streaming services.
The membership model is a key tip we believe you should utilise from our INMA 2018 takeaways list.
Inspect Your Data and Use It Correctly:
If you haven't been analysing your data regularly, you are doing it wrong many at INMA believe. Josh Awtry from Gannett believes that newsrooms need to make better use of their audiences data. As we wrote about before, Gannett made use of their audiences data. They were able to use it effectively to ensure that they wrote less content but "worked smarter, not harder."
If you don't analyse your audiences data and all the analytics you gather, you are impairing yourself from succeeding. You are also limiting yourself from doing better than your competition.
Make use of all the data you collect. This includes both article reads and page views.
Start Using Marketing Over Advertising:
When looking at advertising, you are looking at short-term goals. This is in comparison to marketing which are long-term solutions. Marketing lets you plan out your businesses future much more efficiently. Marketing budgets are also much larger than advertising budgets. This means that it is a much larger revenue stream to tap into.
If you are dedicated to ensuring your business' success, tap into marketing rather than advertising and your business will be thriving.
We at Pelcro believe that marketing over advertising is a key tip from our INMA 2018 takeaways.
Consider Using Evergreen Content:
Evergreen content is based on the notion that the information you provide will always be relevant. This is much like the evergreen tree retains its leaves all year round.
Evergreen content is a great market to tap into. It allows your readers to get content that will resonate with them whenever. Evergreen content doesn't mean you produce the content and leave it. You must continue to update it regularly. This ensures it resonates with your consumers year round.
Gannett has tapped into the evergreen content with their website reviewed.com. You don't need to produce content on a separate website. Rather you can be creative with your content and keep it fresh for your consumers. This means best-of lists, how-to's, annual advice etc.
Keep it creative and fresh and your audience will love it. This is an important INMA 2018 takeaway for you to utilise for your own website!
If you use these 6 tips from the INMA World Conference, your business will be succeeding and thriving in no time.
Remember the 6 tips:
Work smarter, not harder
Build relationships and connect in person
Design membership models:
Inspect your data and use it correctly:
Start using marketing over advertising:
Consider using evergreen content:
If you have any questions about how to ensure your business and website thrives, be sure to contact us here!
We at Pelcro are here to provide you with premium content subscription knowledge. We are determined to help publishers drive #ReaderRevenue.
What are your favourite INMA 2018 takeaways? Let us know down in the comments below!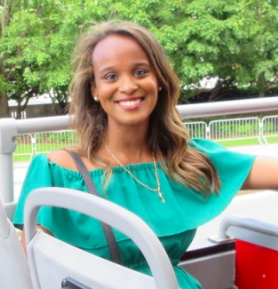 Neya Abdi is a Content Specialist at Pelcro. She spends more money on digital newspaper subscriptions than all her streaming apps combined and is passionate about helping publishers build subscriber revenue.