We've all heard the buzz around media giants like the New York Times and the Guardian skyrocketing their reader revenue with record-breaking numbers in digital subscriptions. But one question circling around in the minds of many is whether or not this strategy can be equally effective for businesses that may not have the resources or staying power of these large organizations.
With paywall technology that is now extremely easy to use and implement, and machine learning that allows even small, time-strapped teams to optimize with ease, reader revenue is accessible to any organization. Here are just a few examples of some other media companies that have implemented reader revenue strategies with success.
Architectural Record
Architectural Record is a B2B magazine that focuses on interior design and architecture. Based in New York City, they've been around for over 100 years. The magazine provides multiple subscription offers which allows people with varying budgets to subscribe. Readers are able to purchase in 1 year, 2 year and 3-year increments.
It's always good to test several purchasing options. Do you have content that is more geared towards monthly subscribers or yearly? Is your content perennial or is some of it seasonal? You may find after testing that certain subscription lengths work well for your audience while others don't. Testing which pricing strategy is right for your reader base and then offering several pricing models can help increase your conversion rates.
It's important to test price points as well as subscription lengths. In one test run by Pelcro, the conversion percentage for $7.99 per month was exactly the same as $2.99 per month. You want to make sure you're not leaving that potential revenue on the table.
Architectural Record also allows you to either subscribe for print editions, digital editions or both. Having different packaging options is a good strategy to increase both your digital and print subscriptions. If you offer enticing package deals, you can often increase the value of each subscriber.
Sydney Morning Herald
Another newspaper that successfully implements a reader revenue strategy is The Sydney Morning Herald. The SMH focuses on prioritizing Australian-based news first, with an international focus second. The magazine has roughly 4,859,600 active readers and the organization's willingness to adapt with the times has ensured its success for close to 190 years since its founding in 1831.
The newspaper prompts users to subscribe after reading a select number of articles by using a metered paywall. A few years ago they announced they were actively reviewing their model and were taking under consideration the exact number of articles to be offered (at that time 30 articles per month), but having such a large number of free articles positions them as a reliable news source and the newspaper advertises that this lets "light readers" get up to date with the news.
By using a metered paywall, it "hooks" your audience after they have read a few articles. At Pelcro, we've covered how many articles you should allow readers to consume before being prompted to subscribe. This number can vary depending on location and a host of other factors, so A/B testing to see how many free articles you should offer your audience is important. We've found that sometimes offering fewer articles can actually increase the number of subscriptions. In a study conducted by Pelcro we found that offering 10 free articles resulted in a 34% conversion rate while offering only 3 yielded a 77% conversion rate.
The New Yorker
The New Yorker focuses on incentivizing readers to subscribe with its open business model by resetting its readers' maximum free reads every month. The maximum number of articles per month is 6, however, the timer reset keeps readers coming back and gives the New Yorker the ability to continually engage those readers and eventually turn them into subscribers as well as drive traffic to the site.
The newspaper overall just creates an inviting atmosphere even down to their tagline advertising that they're cheaper than a "good cup of coffee each week". A good tip to take away from The New Yorker is to promote an inviting atmosphere. With the switch to reader revenue, creating a sense of visceral connection, community, and commitment among your reader base is more important than ever, and every aspect of your campaign should take this into account.
What to take away from this list
There's not one reader revenue strategy that will fit everyone, or even one strategy that works as the only revenue driver for any organization. The most important thing for any organization to remember is that for a reader revenue plan to be successful you must be willing to be flexible. It's important to continually test what's working, listen to your audience, and adjust. Developing your reader revenue strategy is a process that will be continually honed over time.
Ready to get started? If you're interested in implementing a reader revenue strategy, let us know! We'd love to partner with you to increase your conversions and drive reader revenue.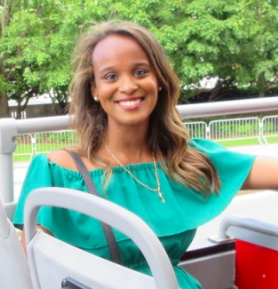 Neya Abdi is a Content Specialist at Pelcro. She spends more money on digital newspaper subscriptions than all her streaming apps combined and is passionate about helping publishers build subscriber revenue.